Fall Lecture: Stanley Thurston, Music Industry: Entrepreneurship and Creativity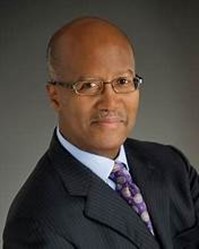 Stanley Thurston, Music Industry: Entrepreneurship and Creativity
September 29
1:30-2:30 PM
In-person at OLLI
Stanley J. Thurston is the founding Artistic Director of The Heritage Signature Chorale. He has appeared as conductor in concert venues including Carnegie Hall, The John F. Kennedy Center for the Performing Arts, the US Capitol, the Music Center at Strathmore, Carter Barron, DAR Constitution Hall, Arena Stage, the Washington National Cathedral, and other venues. He has appeared as guest conductor with the Alexandria Symphony Orchestra, National Symphony Orchestra, and many other orchestras. Choruses under his direction have also performed with the National Symphony and many other orchestras. Thurston is well known as a pianist, composer, and arranger of extraordinary range and depth.
He is currently Artist-in-Residence at the Washington National Cathedral; Artistic Director Emeritus of the Washington Performing Arts Choirs; Director of Music and Worship Arts at Foundry United Methodist Church in DC; and Artistic Partner in the Cathedral Choral Society and the Heritage Signature Chorale's I, Too, Sing America Project, a journey to build a more equitable and connected musical community, highlighting the contemporary and historical contributions African Americans have made to America's musical culture.
Reservations are required to attend in-person lectures. In-person lectures will be held in the Spring Valley Building, 4801 Massachusetts Ave. NW, in Room A on the First Floor. Registration for the above lecture will open here at 10:00 AM on the Friday prior to the lecture. The direct registration link will also be included in the Friday newsletter the week prior. You must have an OLLI account to register. If you do not have one, you can create an account when going to register. Each registrant may reserve one seat. Your name must be on the list of registrants to enter the lecture and you must be in your seat five minutes before the lecture starts to guarantee your seat.
Register for this Event