Fall Lecture: Marion Ein Lewin, Inseparable: My Family's Holocaust Journey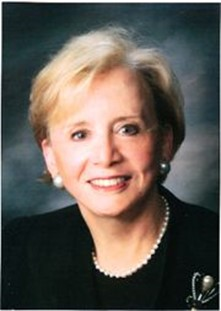 Marion Ein Lewin, Inseparable: My Family's Holocaust Journey
October 6
1:30-2:30 PM
In-Person at OLLI

Marion Ein Lewin, born in Holland, survived the concentration camp Bergen Belsen together with her parents and her twin brother. One of a handful of families who survived the Holocaust intact, they arrived in New York City in 1947. Marion and Steven, then age 9, had never been to school and were placed in kindergarten. Every few weeks the twins proceeded to the next grade until they finally caught up with their proper class. Today Marion and her brother, according to all available data, are the only surviving twins of the Holocaust.

Marion Lewin's professional career focused on health policy and health care economics. For 15 years she was Senior Staff Officer at the Institute of Medicine of the National Academies of Science and headed its Office of Health Policy Programs and Fellowships. She headed several distinguished studies at IOM and has written extensively on a wide range of health care topics. Marion received her undergraduate and graduate education at Barnard College and Columbia University.

In recent years she has pursued her deep interest in theater, co-chairing the Council of Theater J, serving on its Board, and serving on the Board of Round House Theatre. In the last two years, Marion and her brother have helped Faris Cassell in the research and writing of INSEPARABLE, the book about the Hess family's impossible odds of surviving the Holocaust.
Reservations are required to attend in-person lectures. In-person lectures will be held in the Spring Valley Building, 4801 Massachusetts Ave. NW, in Room A on the First Floor. Registration for the above lecture will open here at 10:00 AM on the Friday prior to the lecture. The direct registration link will also be included in the Friday newsletter the week prior. You must have an OLLI account to register. If you do not have one, you can create an account when going to register. Each registrant may reserve one seat. Your name must be on the list of registrants to enter the lecture and you must be in your seat five minutes before the lecture starts to guarantee your seat.
Register for this Event