Fall 2021 Lectures
LOCATION
Fall lectures will be held online via Zoom Webinar on Fridays from 1:30-2:30 PM, with the exception of the November 17 lecture, which is being held on a Wednesday at 3:30 PM. We will send the Zoom link the morning of each lecture to those subscribed to the newsletter.
RESERVATIONS NOT REQUIRED
Reservations are not required to receive the Zoom link and attend lectures in the fall. Each Friday newsletter will have that day's lecture Zoom link as well as information about the following week's lecture.
ZOOM WEBINAR
We will be using Zoom Webinar for the lecture series. Webinars provide for a more seamless experience for both speakers and participants when there is a large number in attendance. Zoom Webinars have the following format:
Attendees will see a notice that the Webinar has not yet started when clicking the link if it is before the start time. Once the Webinar is started, you will see the speaker.
You will only see the lecturer and person introducing him/her on the screen. You will not see yourself or other attendees.
Attendees microphones will be kept muted.
Questions will be taken at the end of the lecture for the speaker and managed through the Chat function.
Chat Function
You can find the chat function at the bottom of your Zoom screen in the middle. Above the word "Chat" is an icon of a quote bubble. If you'd like to ask a question during the lecture, click on "Chat." A white dialogue box will appear to the right. Select the option to send your question to both "Panelists and Attendees," type a question, and hit "Enter."
Closed Captions
All lectures have closed captioning enabled. Each attendee has the option to either show or hide the captioning on their own screen.
LECTURES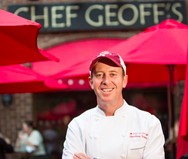 Friday, October 8
1:30 PM
"Chef Geoff" Tracy, Restaurants and Community During the Pandemic and Beyond
After graduating first in his class at the Culinary Institute of America, Geoff opened the original Chef Geoff's in 2000 followed by three other restaurants, including Lia's in Friendship Heights. Chef Geoff also provides food service for the Jesuit Residence at Georgetown University. He is the co-author of the New York Times best seller, Baby Love: Healthy, Easy, Delicious Meals for Your Baby and Toddler. Geoff has served as chairman of the executive board of the Restaurant Association of Metropolitan Washington. Additionally, Chef Geoff's has contributed to hundreds of charities and local schools in the form of silent auctions and fundraising. In 2014, Geoff cooked in the White House as part of the First Lady's "Let's Move" initiative. In 2019, Geoff became the ambassador for La Cocina, a local organization with a mission to create opportunities for social and economic change through education empowerment, and culinary training. He has received numerous local and national awards including the Albert Uster "Chef of the Year" award.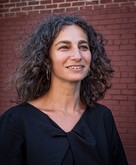 Friday, October 15
1:30 PM
Annie Polland, The Stories Told by the Tenement Museum
Annie Polland is an historian and museum executive. She has been director of New York's Tenement Museum since January 1, 2001. Prior to that, she had been the Tenement Museum's vice president of programs and interpretation from 2009 to 2018 before becoming Executive Director of the American Jewish Historical Society (AJHS). At the museum, she is spearheading efforts to show the lived experiences of Black and Irish communities in the Lower East Side during the late 19th-century. She received her PhD in history from Columbia University.

Friday, October 22
1:30 PM
Town Hall meeting - no lecture today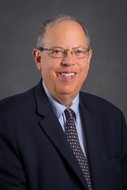 Friday, October 29
1:30 PM
Jim Weill, Hunger in America—An Ongoing Scandal
Jim Weill has had a 50-year career as a leading anti-poverty and social justice advocate. After law school, Jim worked at the Legal Assistance Foundation of Chicago as Director of Federal Litigation and Special Impact Projects. He served as counsel in several cases on plenary review in the US Supreme Court, arguing two of them; and oversaw the Foundation's attorneys on dozens of class action and impact cases on Social Security, Medicaid, Food Stamps, other public benefits, immigration, and challenges to discrimination against racial minorities, women, and children born out of wedlock. From 1982 to 1998, Jim was Program Director and General Counsel at the Children's Defense Fund, where he played a lead role in Medicaid expansions, enactment of the Children's Health Insurance Program, creation of the Vaccines for Children Program, and three major expansions of the Earned Income Tax Credit. Jim was President of the Food Research and Action Center (FRAC) from 1998 until his retirement at the end of 2019. During that time FRAC led efforts to expand participation and improve benefits in key anti-hunger and anti-poverty programs, with particular emphasis on SNAP, school lunch and breakfast, afterschool and summer food programs, childcare food, WIC, and income supports like the refundable Child Tax Credit.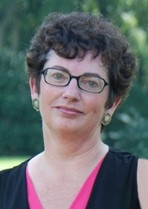 Friday, November 5
1:30 PM
Elizabeth Dowling Taylor, The Original Black Elite
Beth Taylor is an independent scholar, lecturer, and author. She received her PhD at the University of California at Berkeley. She will be discussing her book, The Original Black Elite: Daniel Murray and the Story of a Forgotten Era. Additionally, she is the author of A Slave in the White House: Paul Jennings and the Madisons, a New York Times bestseller, as well as the forthcoming Outside Her Proper Sphere: Margaret Bayard Smith, Washington Insider in the Early Republic.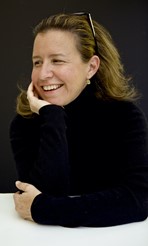 Friday, November 12
1:30 PM
Claudia Kalb, Spark: How Genius Ignites, from Child Prodigies to Late Bloomers
Claudia Kalb is a New York Times bestselling author and independent journalist who reports on health, science, culture, and human behavior. Her most recent book, Spark: How Genius Ignites, From Child Prodigies to Late Bloomers, focuses on creativity and inspiration in 13 great achievers, from Isaac Newton and Yo-Yo Ma to Maya Angelou and Eleanor Roosevelt. In her work for National Geographic magazine, Claudia is exploring genius through the lens of biography, history, culture, and science. In her books, she investigates the attributes of individuals who have soared to great heights—throughout history and today. Her first book, Andy Warhol Was a Hoarder: Inside the Minds of History's Great Personalities, delves into the challenges and triumphs of 12 icons, including Albert Einstein, Charles Darwin, and Marilyn Monroe.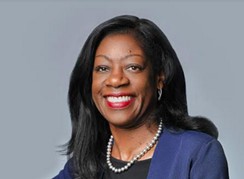 Thursday, November 18
3:30 PM
Dayna Matthew, Just Medicine: A Cure for Racial Inequality in American Health Care
As Dean of the George Washington University Law School since 2020, Dayna Matthew is the first woman to hold that position. She is an expert in issues of health equity and public health policy. Previously, she was at the University of Virginia Law School as the William L. Matheson and Robert M. Morgenthau Distinguished Professor of Law and was a professor of public health sciences at the UVA School of Medicine. She served as Director of the Equity Center at UVA, which works to builds relationships between the university and its surrounding community to address racial and socioeconomic inequality. She also is a non-resident fellow in the Center for Health Policy at the Brookings Institution. A prolific writer, she is author of the recent book Just Medicine: A Cure for Racial Inequality in American Health Care and has authored or co-authored dozens of book chapters and articles, focusing largely on health care reform, public health law, health disparities, patient protection, and antitrust laws and civil rights.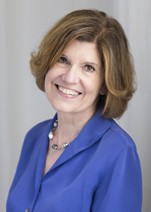 Friday, December 3
1:30 PM
Lynne Olson, Madame Fourcade's Secret War: The Daring Young Woman Who Led France's Largest Spy Network Against the Nazis
Lynne Olson is a New York Times bestselling author of eight books on history, most of which deal in some way with World War II and Britain's crucial role in that conflict. Former US Secretary of State Madeleine Albright has called her "our era's foremost chronicler of World War II politics and diplomacy." Lynne's latest book, Madame Fourcade's Secret War: The Daring Young Woman Who Led France's Largest Spy Network Against the Nazis, was published by Random House in March 2019. It was an immediate New York Times bestseller, as were two of her earlier books, Those Angry Days: Roosevelt, Lindbergh, and America's Fight Over World War II, 1939-1941, and Citizens of London: The Americans Who Stood with Britain in Its Darkest, Finest Hour. Before becoming a full-time author, she worked as a journalist for ten years, first with the Associated Press and then the Baltimore Sun, where she covered national politics and eventually the White House. Lynne lives in Washington, DC with her husband, Stanley Cloud, with whom she co-authored two books.

OLLI does not endorse any of the viewpoints expressed by the speakers in its series.


We thank the Lecture Committee and all those who suggested and contacted speakers:
Paul Brown, Martha Cutts, Lesley Diaz (Staff Liaison), Chuck Edson, Judith Havemann,
Lynne Heneson, David Hensler, Jeanne Kent, Lynn Lewis, Mark Nadel (Chair),
Stan Newman, Diane Renfroe, Steve Sherman, and
Delbert Spurlock