Fall 2022 Lectures
LOCATION
Fall lectures will be held either online via Zoom Webinar or in-person at OLLI. In-person lectures will be held in the Spring Valley Building, 4801 Massachusetts Ave. NW, in Room A on the first floor. See each lecture's details below for the format (online or in-person). Lectures are on Fridays from 1:30-2:30 PM.
RESERVATIONS
Reservations are not required to attend online lectures. We will include the Zoom link in the 10:00 AM newsletter the day of each lecture. Each Friday newsletter will also have information about the following Friday's lecture.
Reservations are required to attend in-person lectures. Registration will open at 10:00 AM on the Friday prior to the lecture. Registration is via an event on the OLLI website events calendar. The direct registration link will be included in the Friday newsletter the week prior. Lectures are free and open to the public, but you must have an OLLI account to register. If you do not have one, you can create an account when going to register. Each registrant may reserve one seat. Your name must be on the list of registrants to enter the lecture and you must be in your seat five minutes before the lecture starts to guarantee your seat.
LECTURES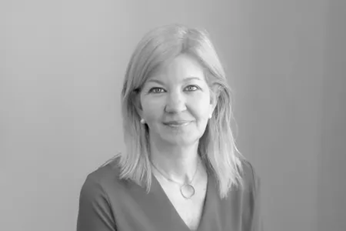 Maya MacGuineas, Just How Bad is the Federal Budget Situation?
Friday, September 23
1:30 PM
Online via Zoom
Maya MacGuineas is the president of the bipartisan Committee for a Responsible Federal Budget. Her areas of expertise include budget, tax, and economic policy. As a leading budget expert and a political independent, she has worked closely with members of both parties and serves as a trusted resource on Capitol Hill. MacGuineas testifies regularly before Congress and has published broadly, including regularly in The Washington Post, The Wall Street Journal, The New York Times, The Financial Times, The Atlantic, and numerous other outlets. She also appears regularly as a commentator on television.
MacGuineas oversees a number of the Committee's projects, including the grassroots coalition Fix the Debt; the Committee's Fiscal Institute; and FixUS, a project seeking to better understand the root causes of our nation's growing divisions and deteriorating political system, and to work with others to bring attention to these issues and the need to fix them. Her most recent area of focus is on the future of the economy, technology, and capitalism.
Previously, MacGuineas worked at the Brookings Institution and on Wall Street, and in the spring of 2009 she did a stint on The Washington Post editorial board, covering economic and fiscal policy. MacGuineas serves on a number of boards and is a native Washingtonian.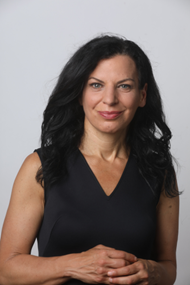 Juliette Kayyem, The Devil Never Sleeps: Learning to Live in an Age of Disasters
Friday, September 30
1:30 PM
Online via Zoom
Professor Juliette Kayyem is currently the faculty chair of the Homeland Security and Security and Global Health Projects at Harvard's Kennedy School of Government. She also serves as a national security analyst for CNN where she has been described as CNN's "go to" for disasters. A frequent contributor to The Atlantic, she has a weekly security segment on NPR's Boston station WGBH. Her most recent book, The Devil Never Sleeps: Learning to Live in an Age of Disasters, was described in a New Yorker profile of her as an "engagingly urgent blueprint for rethinking our approach to disaster preparedness and response."
In government, she most recently served as President Obama's Assistant Secretary for Intergovernmental Affairs at the Department of Homeland Security. She is the recipient of many government honors, including the Distinguished Public Service Award, the Coast Guard's highest medal awarded to a civilian.
Professor Kayyem is the author or editor of six books, and in 2013, she was named the Pulitzer Prize finalist for editorial columns in The Boston Globe focused on ending the Pentagon's combat exclusion rule against women, a policy that was changed that year. She won the Telly Award in 2021 for "excellence in a digital series" for her online documentaries on climate change with MyRadar.com.

Peter Marks, Thoughts on the Broadway and Washington Theater Scenes
Friday, October 7
2:00 PM
Online via Zoom
Peter Marks joined The Washington Post as its chief drama critic in 2002. Previously, he worked for more than nine years at The New York Times, where he was a drama critic, theater reporter, metro reporter, and national correspondent during the 2000 presidential campaign. He was also a feature writer and reporter at Newsday, where he was a member of a team that won a Pulitzer Prize for spot news reporting. He started his career at the New Brunswick (NJ) Home News and also worked for the Star-Ledger and Bergen Record, which are other New Jersey papers. He has chaired the Pulitzer Prize drama jury four times and is co-author of the book Good for the Money: My Fight to Pay Back America, published by St. Martin's Press.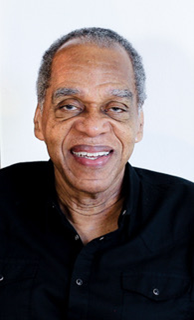 Tony Gittens, Exploring the World in an International Film Festival
Friday, October 14
1:30 PM
Online via Zoom

Tony Gittens is Founder and Director of the Washington, DC International Film Festival. Now in its 37th year, Filmfest DC brings the best of world cinema to the District of Columbia in a spirit of celebration and cooperation.
Tony served as Executive Director of the DC Commission on the Arts and Humanities, the official cultural agency of the District of Columbia, from September 1996 to July 2008, serving 3 mayors. He was a member of the Mayor's Cabinet and represented the city's cultural interests at numerous cultural settings.
In recognition of his contributions, Tony Gittens has been presented with numerous awards, including Knight in the Order of Arts and Letters, French Ministry of Culture and Communications; the Mayor's Award for Excellence in Service to the Arts; Professor Emeritus of the University of the District of Columbia; and Member of the Washington, DC Hall of Fame and Public Humanist of the Year by Washington DC Humanities. He was profiled in the PBS Eyes on the Prize television series for his contributions to the Civil Rights Movement. Tony is a board member of the National Cherry Blossom Festival, the Capital Fringe Festival, the Washington Literacy Center, and the Kennedy Center Community Advisory Committee.
Friday, October 21
NO LECTURE TODAY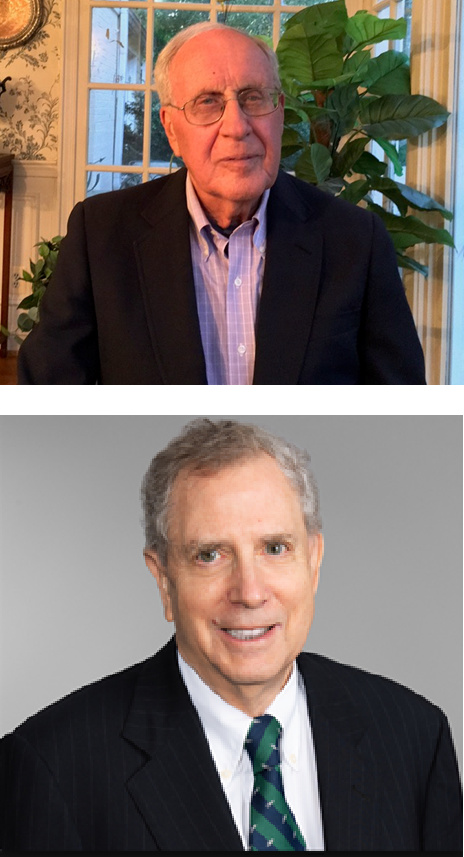 Dick Wegman and Paul Hoff, Even if the Supreme Court is Too Political, Can Congress Actually Do Anything About It?
Friday, October 28
1:30 PM
In-Person at OLLI
Dick Wegman served in government for 15 years, first as an appellate attorney in the US Department of Justice, where he participated in appellate antitrust litigation, including before the US Supreme Court, and then as Chief Counsel of the US Senate Committee on Governmental Affairs, where he helped to draft and shepherd through the Senate more than three dozen pieces of legislation that were enacted into law. He then spent 35 years in the private practice of law, where he represented private and governmental clients in litigation before the US Courts of Appeal and the Supreme Court. He has taught constitutional law as an Adjunct Professor of Law at Georgetown University. He is a graduate of Brown University (BS) and Harvard Law School (JD).
Paul Hoff served as a counsel in the US Senate for seven years, where he wrote reform legislation in a variety of areas. For many years he has engaged in the private practice of law, specializing in government regulation, and in that connection participated in litigation before the US Supreme Court and lower federal courts. Mr. Hoff taught for four years a constitutional law seminar at Georgetown University Law School, and has also taught at Catholic University Law School and American University. He has advised for many years a pro-democracy watchdog group, causing him to assess the Supreme Court's numerous rulings affecting the democratic process. He graduated from Harvard College and Yale Law School, where he served on the Law Journal.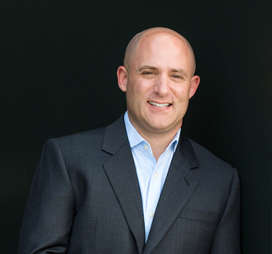 Ken Babby, How to Make Baseball Fun Again
Friday, November 4
1:30 PM
In-Person at OLLI

Ken Babby, a native of Potomac, Maryland, is the founder of Fast Forward Sports Group, owning the Akron RubberDucks (AA) and Jacksonville Jumbo Shrimp (AAA) minor league baseball teams. He has said that he seeks to create a memorable, unique, affordable, and enjoyable fan experience, and maximize the opportunity to create change in the community through charitable, wellness, and education initiatives.
Before founding Fast Forward Sports Group, Babby spent 13 years on the business side of The Washington Post, starting as a summer intern, rising to the role of Chief Revenue Officer of Washington Post Media and General Manager of Washington Post Digital.
In October 2012, Babby went into the baseball business when he purchased the Akron Aeros, Eastern League affiliate of the Cleveland Indians, and rebranded the team as the Akron RubberDucks after the 2013 season. In September 2015, Babby purchased the Jacksonville Suns, Southern League affiliate of the Miami Marlins, which he rebranded as the Jacksonville Jumbo Shrimp after the 2016 season. In the inaugural season as the Jumbo Shrimp, attendance increased by more than 61,000—the most of any Double-A ballpark and a ballpark-record 23 percent—to more than 325,000 for the first time in seven years.
Ken was named to Sports Business Journal's coveted "Forty Under 40" list in 2016. For the growth of the Akron franchise, he was a winner of the EY Entrepreneur of the Year® 2017 Award in the Northeast Ohio region. He is a graduate of Wheaton College (MA) with an MBA from Johns Hopkins University.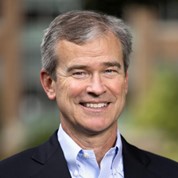 Daniel Crocker, Corruption, Politics, and International Trade
Friday, November 11
1:30 PM
Online via Zoom
Dan Crocker is Director of the Dean Rusk International Studies Program at Davidson College. His Foreign Service career at the US Department of Commerce culminated in his assignment as Deputy Assistant Secretary for Europe and Eurasia. In that role, he was responsible for 28 countries, promoting national economic security by increasing US exports, removing market barriers for US companies, and expanding inward investment. Other assignments included Executive Director for Western Hemisphere and diplomatic postings in Spain, Panama, Brazil, Mexico, and the Dominican Republic. His private sector experience ran a broad gamut, most recently as CEO of Veracity Worldwide, a boutique political risk advisory firm with offices in New York City, Melbourne, Tokyo, and London.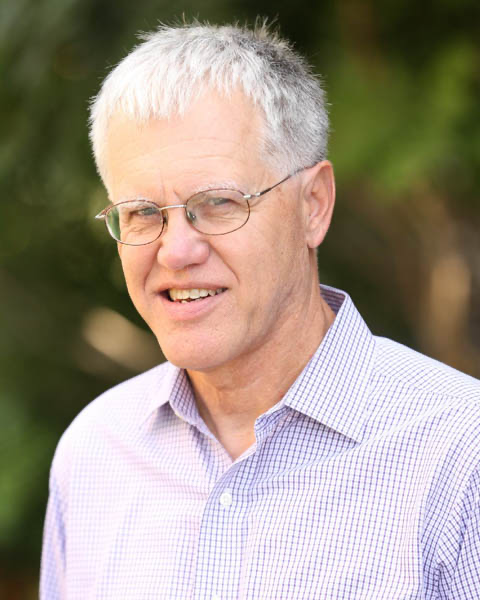 Steven Steinbach, Teaching the Constitution
Friday, November 18
1:30 PM
In-Person at OLLI

Steven A. Steinbach is on the faculty of Sidwell Friends School, Washington, DC, where he has served as chair of the History Department, and where he teaches courses in United States History and American Government. He is a three-time recipient of the US Presidential Scholars Distinguished Teacher recognition award.
He is editor of With Liberty and Justice for All?: The Constitution in the Classroom (Oxford University Press, 2022), a unique approach to the study of both the Constitution and US History intended for classroom teachers, their students, and interested citizens more generally. The book features contributions from leading constitutional historians and includes a Foreword by the late Justice Ruth Bader Ginsburg.
Prior to becoming a high school teacher, Steinbach was a partner in the Washington, DC, law firm of Williams & Connolly LLP, where he specialized in criminal and civil litigation. Steinbach holds degrees from Harvard College (AB), Yale Law School (JD), and St. John's College, Annapolis (Master of Arts in Liberal Arts). He was a law clerk for the Hon. Arlin M. Adams of the United States Court of Appeals for the Third Circuit. He serves on the Board of Directors of the Historical Society of the District of Columbia Circuit, the Steering Committee of the Quill Project of Pembroke College Oxford, and the Advisory Council of the Educating for American Democracy Initiative.
OLLI does not endorse any of the viewpoints expressed by the speakers in its series.
We thank the Lecture Committee and all those who suggested and contacted speakers:
John Aldock, Ellen Babby, Helen Blank, Ed Cohen, Lesley Diaz (Staff Liaison), Judy Havemann, Jeanne Kent, Lynn Lewis, Mark Nadel (Chair), Irv Nathan, Diane Renfroe, and Delbert Spurlock