Fall 2023 Lectures
Location
Fall lectures will be held in-person at OLLI: 4801 Massachusetts Ave. NW, in Room A on the first floor. Lectures are on Fridays from 1:30-2:30 PM.
Reservations
Reservations are required to attend in-person lectures. Registration will open at 10:00 AM on the Friday prior to each in-person lecture. Registration is via an event on the OLLI website events calendar. The direct registration link will be included in the Friday newsletter the week prior to each lecture. Lectures are free and open to the public, but you must have an OLLI account to register. If you do not have one, you can create an account when going to register. Each registrant may reserve one seat. Your name must be on the list of registrants to enter the lecture and you must be in your seat five minutes before the lecture starts to guarantee your seat.
Lectures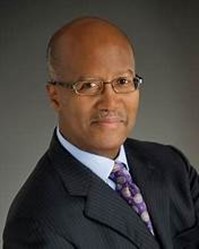 Stanley Thurston, Music Industry: Entrepreneurship and Creativity
September 29
1:30-2:30 PM
In-person at OLLI
Stanley J. Thurston is the founding Artistic Director of The Heritage Signature Chorale. He has appeared as conductor in concert venues including Carnegie Hall, The John F. Kennedy Center for the Performing Arts, the US Capitol, the Music Center at Strathmore, Carter Barron, DAR Constitution Hall, Arena Stage, the Washington National Cathedral, and other venues. He has appeared as guest conductor with the Alexandria Symphony Orchestra, National Symphony Orchestra, and many other orchestras. Choruses under his direction have also performed with the National Symphony and many other orchestras. Thurston is well known as a pianist, composer, and arranger of extraordinary range and depth.
He is currently Artist-in-Residence at the Washington National Cathedral; Artistic Director Emeritus of the Washington Performing Arts Choirs; Director of Music and Worship Arts at Foundry United Methodist Church in DC; and Artistic Partner in the Cathedral Choral Society and the Heritage Signature Chorale's I, Too, Sing America Project, a journey to build a more equitable and connected musical community, highlighting the contemporary and historical contributions African Americans have made to America's musical culture.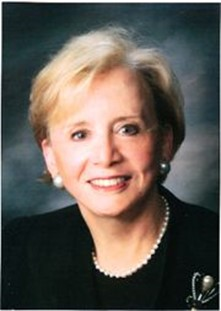 Marion Ein Lewin, Inseparable: My Family's Holocaust Journey
October 6
1:30-2:30 PM
In-Person at OLLI

Marion Ein Lewin, born in Holland, survived the concentration camp Bergen Belsen together with her parents and her twin brother. One of a handful of families who survived the Holocaust intact, they arrived in New York City in 1947. Marion and Steven, then age 9, had never been to school and were placed in kindergarten. Every few weeks the twins proceeded to the next grade until they finally caught up with their proper class. Today Marion and her brother, according to all available data, are the only surviving twins of the Holocaust.

Marion Lewin's professional career focused on health policy and health care economics. For 15 years she was Senior Staff Officer at the Institute of Medicine of the National Academies of Science and headed its Office of Health Policy Programs and Fellowships. She headed several distinguished studies at IOM and has written extensively on a wide range of health care topics. Marion received her undergraduate and graduate education at Barnard College and Columbia University.

In recent years she has pursued her deep interest in theater, co-chairing the Council of Theater J, serving on its Board, and serving on the Board of Round House Theatre. In the last two years, Marion and her brother have helped Faris Cassell in the research and writing of INSEPARABLE, the book about the Hess family's impossible odds of surviving the Holocaust.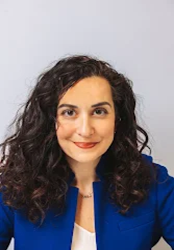 Nadine Farid Johnson, Book Banning in the United States and Abroad
October 13
1:30-2:30 PM
In-Person at OLLI
Nadine Farid Johnson is Managing Director of PEN America Washington and Free Expression Programs. She spearheads PEN America's engagement with the US government on free expression issues in the US and around the globe, focusing on foreign policy, tech policy, privacy, and educational censorship. She is the co-author of PEN America's seminal report on school book bans, "Banned in the USA: The Growing Movement to Censor Books in Schools" (2022). She is also co-author of PEN America's "Speech in the Machine: Generative AI's Implications for Free Expression" (2023). Her commentary has appeared in The New York Times, The Wall Street Journal, The Atlantic, and other publications, and she has appeared on outlets including PBS and CNN International.
Nadine is a former US diplomat, served as the executive director of the ACLU of Kansas, was previously a professor of law at Gonzaga University, and was a Climenko Fellow and Lecturer on Law at Harvard Law School.
She worked as a patent litigator and later at Google in Los Angeles. She is a graduate of DePauw University and Tulane Law School and studied at the US Naval War College.


Friday, October 20—NO LECTURE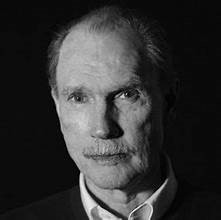 Rev. Joe Eldridge, "Progressive Evangelical" Is Not an Oxymoron
October 27
1:30-2:30 PM
In-Person at OLLI

Joe Eldridge was Executive Director of the Washington Office on Latin America from 1974 to 1986 and is a Senior Fellow there now. At American University he was the University Chaplain, director of the Kay Spiritual Life Center, adjunct faculty at AU's School of International Service, founder of the university's Alternative Break program, helped launch both the university's Human Rights Film Series, and holds an MA in Social Enterprise.

He also was the founding director of the Washington office of the Lawyers Committee for Human Rights (now Human Rights First). In the 1980s he worked in Honduras on human rights and development issues.

Eldridge has an MA in International Relations from American University, an MDiv from Southern Methodist University, and a DMin from Wesley Theological Seminary. He serves on the boards of the US Institute for Peace, the Arca Foundation, the Center for International Policy, the International Labor Rights Forum, and Santiago College in Chile.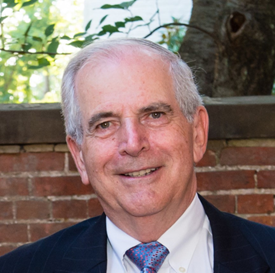 James Johnston, James Alexander Simpson and the Early American Portrait Painters
November 3
1:30-2:30 PM
In-Person at OLLI
Jim Johnston is a lawyer, writer, and lecturer in Washington, DC. His writings have appeared in such diverse publications as The New York Times, Muslim World, The Washington Post, White House History Magazine, The Howard Law Journal, and The American Lawyer magazine. He has written three books: From Slave Ship to Harvard, Yarrow Mamout and the History of an African American Family; Murder, Inc., The CIA under John F. Kennedy; and The Recollections of Margaret Loughborough, A Southern Woman's Memories of Richmond VA and Washington DC during the Civil War.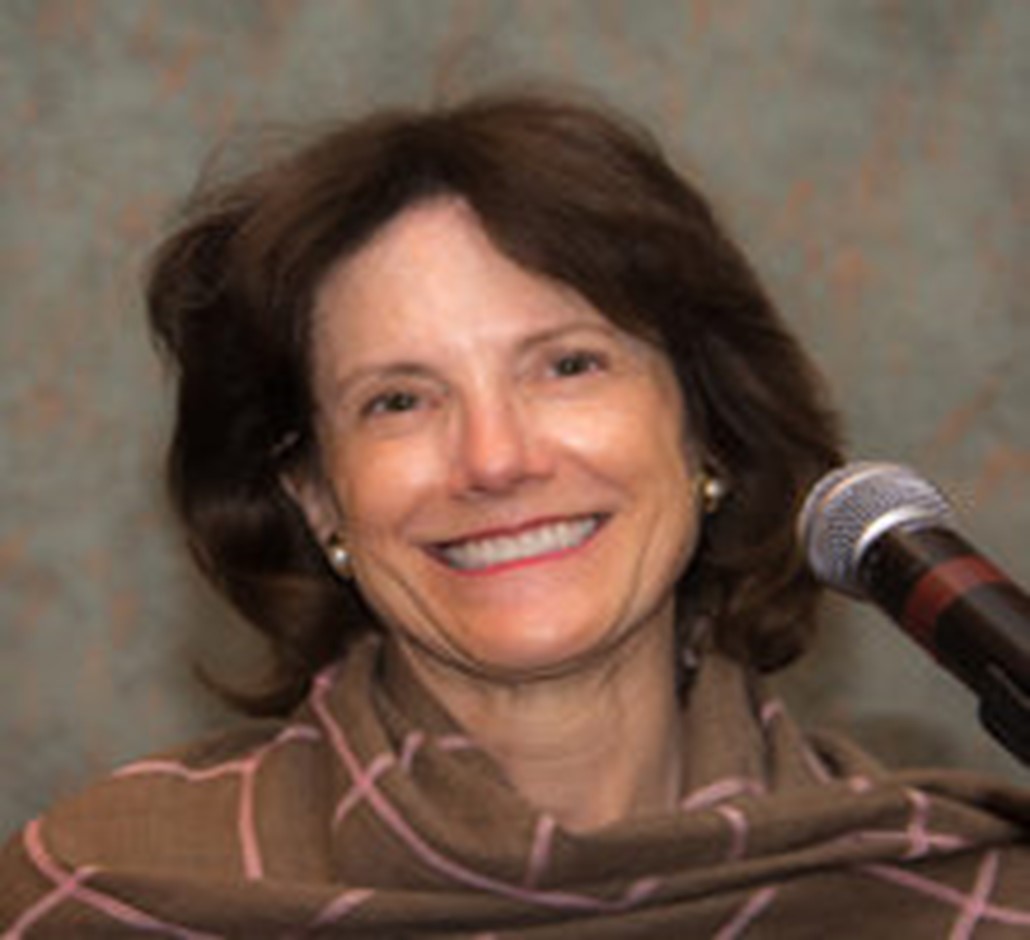 Anne "Dede" Neal Petri, Frederick Law Olmsted and His Parks
November 10
1:30-2:30 PM
In-Person at OLLI
Anne "Dede" Neal Petri is the President/CEO of the National Association for Olmsted Parks (NAOP), the only national organization dedicated solely to advancing the life and legacy of Frederick Law Olmsted and the Olmsted Firms. Before coming to NAOP, she was the 42nd president of The Garden Club of America. In 1995, she co-founded the American Council of Trustees and Alumni (ACTA), a non-profit dedicated to higher education, serving as president from 2003 to 2016.
She also served as General Counsel and Congressional Liaison for the National Endowment for the Humanities and worked as a First Amendment and Communications Lawyer and Senior Vice President of the Recording Industry Association of America. She graduated from Harvard College with an AB in American history and literature (where she was first introduced to Frederick Law Olmsted) and received her JD from Harvard Law School where she was the first woman President of the Harvard Journal on Legislation.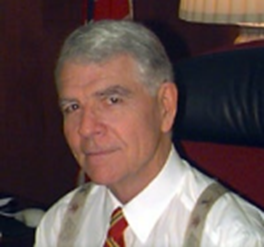 Judge Thomas Hogan, The January 6 Cases: A Trial Judge's Perspective
November 17
1:30-2:30 PM
In-Person at OLLI
Judge Thomas F. Hogan served as a federal judge on the US District Court for the District of Columbia from August 1982 until February 2023, when he took inactive senior status. He served as Chief Judge of the Court from 2001 until 2008.
Judge Hogan graduated from Georgetown University Law Center in 1966, where he was the St. Thomas More Fellow. Following law school, Judge Hogan clerked for Judge William B. Jones of the US District Court for the District of Columbia from 1966 to 1967. He served as counsel to the National Commission for the Reform of Federal Criminal Laws from 1967 to 1968 and was engaged in private practice from 1968 to 1982.
In 2008, Chief Justice Roberts appointed Judge Hogan to serve as a Judge on the US Intelligence Surveillance Court (FISC). In 2011, Chief Justice Roberts appointed Judge Hogan to be the Director of the Administrative Office of the US Courts, where he served until June 2013. Judge Hogan served as Presiding Judge of the FISC from May 2014 to May 2016.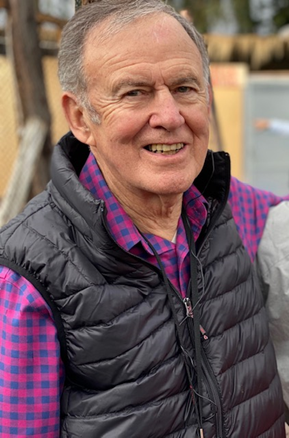 David Patterson, The Pinchots: A Family Saga
December 1
1:30-2:30 PM
In-Person at OLLI
David Patterson's career includes teaching American history courses at major universities and his chief editorship of the longstanding US Department of State series, Foreign Relations of the United States. The Pinchots is an outgrowth of his concerns about global environmental challenges, which Gifford Pinchot early confronted, and his interest in Amos Pinchot's commitment to civil liberties and peace. He is the author of two previously well received books, Toward a Warless World: The Travail of the American Peace Movement, 1887-1914 and The Search for Negotiated Peace: Women's Activism and Citizen Diplomacy in World War I. David received his BA from Yale University and PhD from the University of California, Berkeley. He and his wife live in Chevy Chase, Maryland.