May 2023 Lectures
LOCATION
May lectures will be held online via Zoom. Lectures are on Tuesdays and Thursdays at 10:30 AM.
RESERVATIONS
No registration is required to attend online lectures. The Zoom link will be sent to all those subscribed to the OLLI newsletter the morning of the lecture. If you do not receive the OLLI newsletter and would like to attend, please email [email protected]
LECTURES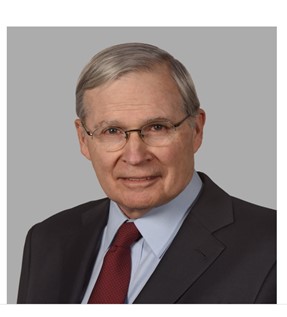 Stephen Hadley, A Dialogue with Stephen Hadley on U.S Foreign Policy from Bush to Biden
Tuesday, May 9
10:30 AM
Online via Zoom

One of the nation's leading foreign policy professionals, Stephen Hadley will engage in a dialogue with OLLI's John Aldock on recent international issues and challenges.
Stephen Hadley is a principal of Rice, Hadley, Gates & Manuel LLC, an international strategic consulting firm founded with Condoleezza Rice, Robert Gates, and Anja Manuel. He serves as an executive of the Board of Directors of the Atlantic Council. Mr. Hadley was Board Chair of the United States Institute of Peace, and continues to serve on its Board. He served as Assistant to the President for National Security Affairs from 2005 to 2009, and earlier served under National Security Advisor Condoleezza Rice. He also served on the National Security Council staff and in the Defense Department. During his professional career, Mr. Hadley has served on a number of corporate and advisory boards in the national security and defense arenas, and is currently a member of the Aspen Strategy Group.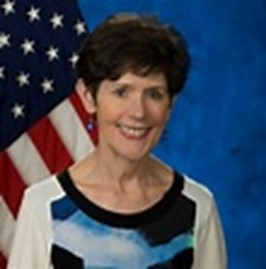 Carolyn Clancy, The Impact of the Pandemic on Health Care — Back to the Future or New Direction?
Tuesday, May 16
10:30 AM
Online via Zoom
Dr. Clancy will speak on how the Covid pandemic has affected health care. Will there be any new directions?
Carolyn Clancy has served as Acting Deputy Secretary of Veterans Affairs since January 20, 2021. She has held several high-level positions at the Veterans Health Administration including as Assistant Under Secretary and as VHA's Executive in Charge. As Deputy Under Secretary, Dr. Clancy oversaw areas such as quality, safety, risk management, and ethics. Earlier she was Director of the Agency for Health Care Research and Quality. In 2015, she was named Outstanding Federal Executive of the Year by Disabled American Veterans. Dr. Clancy is a general internist and health services researcher and holds an academic appointment at George Washington University School of Medicine. She is a noted author, having contributed to eight academic textbooks and over 225 scholarly journal articles. Among other achievements, Dr. Clancy is an elected member of the National Academy of Medicine, was presented with the 2014 Quality Champion Award of the National Committee for Quality Assurance and named as Honorary Fellow, American Academy of Nursing.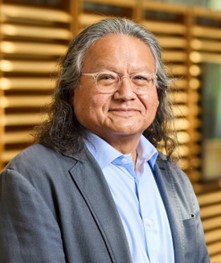 Gerald Torres, Critical Race Theory: What It Is and Isn't
Thursday, May 18
10:30 AM
Online via Zoom
Professor Torres will discuss critical race theory, a currently controversial and misunderstood topic.
Gerald Torres is Professor of Environmental Justice at the Yale School of the Environment and Professor of Law at the Yale Law School. A pioneer in the field of environmental law, Mr. Torres has spent his career examining the connections between the environment, agricultural and food systems, and social justice. His research into how race and ethnicity impact environmental policy has influenced the emergence of the field of environmental justice. His work also includes the study of conflicts over resource management between Native American tribes, states, and the federal government. He is board chair of Earth Day and serves on other nonprofit boards. A law school professor and associate dean, Mr. Torres is also a former president of the Association of American Law Schools. During the Clinton administration, he served as deputy assistant attorney general for the Environment and Natural Resources Division of the U.S. Department of Justice. Mr. Torres has examined how U.S. regulations have created racially or ethnically marginalized communities that bear a disproportionate share of environmental burdens. He is also a leading scholar in critical race theory and his book The Miner's Canary: Enlisting Race, Resisting Power, Transforming Democracy, coauthored with Lani Guinier, was described as "one of the most provocative and challenging books on race produced in years."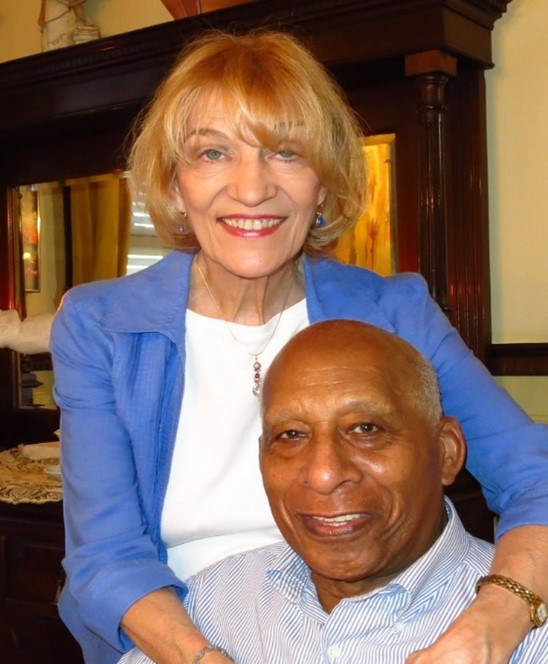 Loretta Neumann, Son of a Slave: A Black Man's Journey in White America
Tuesday, May 23
10:30 AM
Online via Zoom
Loretta Neumann will discuss the life and work of her late husband, civil rights activist Dan Smith, and his recently published memoir, Son of a Slave: A Black Man's Journey in White America.
Loretta Neumann, the widow of Daniel R. Smith, is originally from Oklahoma. A graduate of Oklahoma State University, she later earned a master's in legal studies from Antioch Law School. Loretta moved to Washington in the late 1960s and worked for the National Park Service, for a Member of Congress, for a congressional committee, and later for former Rep. Mark Udall (D-Colo.). She owned a government relations firm for 10 years and was President Clinton's appointee to head his American Heritage Rivers Initiative. Loretta has been active in many national and local nonprofit organizations and founded several, including the Takoma Theatre Conservancy and the Alliance to Preserve the Civil War Defenses of Washington. Last year (in 2022) she was awarded the Lifetime Achievement Award for Historic Preservation by the DC Preservation League. Dan's memoir, Son of a Slave: A Black Man's Journey in White America, was completed a few weeks before he died. It is available locally at Politics and Prose and nationally from Amazon.
OLLI does not endorse any of the viewpoints expressed by the speakers in its series.
We thank the Lecture Committee and all those who suggested and contacted speakers:
John Aldock, Ellen Babby, Joe Belden (Chair), Helen Blank, Ed Cohen, Lesley Diaz (Staff Liaison), Judy Havemann, Jeanne Kent, Lynn Lewis, Irv Nathan, Diane Renfroe, and Delbert Spurlock