Spring 2023 Lectures
LOCATION
Most spring lectures will be held in-person at OLLI: 4801 Massachusetts Ave. NW, in Room A on the first floor. The March 17 and March 31 lectures will be online via Zoom. Lectures are on Fridays from 1:30-2:30 PM.
RESERVATIONS
No reservations are required to attend online lectures. The Zoom link will be included in the 10:00 AM newsletter that morning. Reservations are required to attend in-person lectures. Registration will open at 10:00 AM on the Friday prior to each in-person lecture. Registration is via an event on the OLLI website events calendar. The direct registration link will be included in the Friday newsletter the week prior to each lecture. Lectures are free and open to the public, but you must have an OLLI account to register. If you do not have one, you can create an account when going to register. Each registrant may reserve one seat. Your name must be on the list of registrants to enter the lecture and you must be in your seat five minutes before the lecture starts to guarantee your seat.
lectures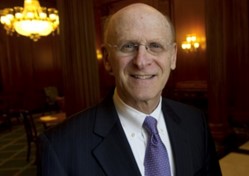 John A. Lawrence, Arc of Power: Inside Nancy Pelosi's Speakership, 2005–2010
March 10
1:30-2:30 PM
In-person at OLLI
How did she do it? Nancy Pelosi was arguably the most consequential Speaker of the House since Sam Rayburn. From his perspective as her Chief of Staff during her first period as Speaker, John Lawrence will tell us about her "Arc of Power," which is also the title of his recent book about the former Speaker.
After serving for 30 years as a senior staff member in the US House of Representatives, John A. Lawrence was the Chief of Staff to Speaker Nancy Pelosi (D-Calif.) for eight years including her first term as Speaker. He previously served as staff director of the Committee on Education and the Workforce and the Committee on Natural Resources, as well as chief of staff and legislative director to Congressman George Miller (D-Calif.). Upon Mr. Lawrence's retirement in February 2013, Speakers John A. Boehner and Nancy Pelosi recognized his dedication to the House and to bipartisanship by conferring on him the John W. McCormack Award for Excellence. He currently is a visiting professor at the University of California (Washington Campus), and also teaches at the McCourt School for Public Policy at Georgetown University. He has lectured at Princeton's Wilson School of Public Policy, the Eagleton Institute for Public Policy at Rutgers, Columbia University, Oberlin College and other institutions. He blogs on Congress and public affairs at DOMEocracy. His book about the former Speaker, Arc of Power: Inside Nancy Pelosi's Speakership, 2005-1010, is available at Politics and Prose.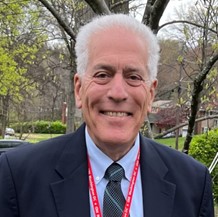 Ralph Begleiter, Adventures of a Global Journalist
March 17
1:30-2:30 PM
Online via Zoom
What was it like to be present at the creation of a network with global viewership of 24-hour news? Based on his two decades as a foreign correspondent for CNN, Mr. Begleiter will share some of his experiences covering major world crises as well as the winding down of the Cold War.
During the 1980s and 1990s, when CNN was the world's only global, all-news television channel, Ralph Begleiter worked in 100 countries on all seven continents covering US diplomacy and interviewing countless world leaders. He also hosted the public affairs program "Global View," and co-anchored CNN's "International Hour." Later, he hosted the nationally broadcast PBS program "Great Decisions." During nearly 20 years at the University of Delaware, he was founding Director of the Center for Political Communication and brought his broadcast journalism experience to award-winning instruction in communication, journalism, and political science.
In 2004-2005, Begleiter successfully used the Freedom of Information Act in the United States to prompt public release of hundreds of photos taken by the US government of fallen American soldiers returning home from Afghanistan and Iraq in flag-draped caskets. The ban on visibility of returning casualties was lifted by the Pentagon in 2009. For this effort, in 2012 Common Cause of Delaware honored Begleiter with its John Gardner Lifetime Achievement Award. At the invitation of the US government, Begleiter has taught journalists in Cambodia, Thailand, Jordan, Syria and Taiwan, and has taught media-related classes for employees of the US National Security Agency.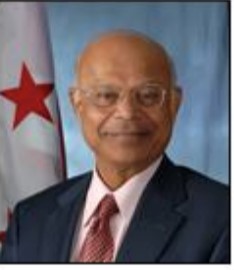 Natwar Gandhi, How an Immigrant Helped Save the Nation's Capital from Financial Ruin
March 24
1:30-2:30 PM
In-person at OLLI
How did Natwar Gandhi, an impoverished immigrant with seven dollars in his pocket make his way to the United States, remake his life, and ultimately, become the chief financial officer of Washington, DC, playing a key role in transforming the nation's capital from a near-bankrupt municipality into a financially healthy major American city?
Natwar M. Gandhi retired in January 2014 after serving 13 years as independent Chief Financial Officer (CFO) of the District of Columbia, where he was responsible for Washington, DC's finances, including its approximately $12 billion in annual operating and capital funds. As the independent CFO, Gandhi managed the District's financial operations, including more than 1,200 staff members. Gandhi also sat on the boards of the Washington Convention and Sports Authority and Destination DC.
During Gandhi's tenure as CFO, the District was transformed from a deficit-plagued, junk bond rated jurisdiction with $550 million negative fund balance into a financially healthy municipality with a string of balanced budgets and a fund balance of $1.5 billion at the end of 2013. Gandhi secured multiple rating upgrades for its general obligation bonds, which are presently rated in AA and AAA categories.
During 2014–2016, Gandhi was Distinguished Policy Fellow at Georgetown University's McDonough School of Business. Presently, he consults with the World Bank in its efforts to create financially sustainable cities around the world. He is also a member of Board of Trustees of Gallaudet University and a member of Boards of Honorary Trustees at Shakespeare Theater Company as well as Arena Stage. He belongs to the Metropolitan Club of Washington, DC.
His recently published memoir, Still the Promised Land is the fascinating and deeply personal story of how an impoverished immigrant made his way to the new world, remade his life, and ultimately, became the Chief Financial Officer of Washington.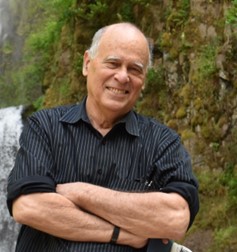 Richard Walker, The Living New Deal
March 31
1:30-2:30 PM
Online via Zoom
How can the New Deal, which seems like a vague memory from history books, be living? UC Berkeley Emeritus Professor Richard Walker will enlighten us about The Living New Deal, an organization that is uncovering the immense riches of New Deal public works and documenting and publicizing that massive legacy as well as preserving it.
Richard Walker is Professor Emeritus of Geography at UC Berkeley, where he taught from 1975 to 2012. He is author of scores of articles and six books, including classics in economic geography and the development of California. His latest book is Pictures of a Gone City: Tech and the Dark Side of Prosperity in the San Francisco Bay Area (2018). Walker's awards include Fulbright and Guggenheim Fellowships. He is currently Executive Director of the Living New Deal project.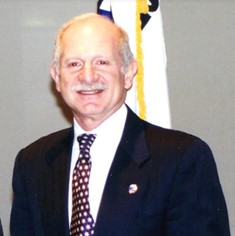 Mark Schneider, The Threat of Growing Authoritarianism South of Our Border
April 7
1:30-2:30 PM
In-person at OLLI
What has happened to democracy in much of Central America, and what threats does it pose to the United States? These issues will be addressed by one of the United States' leading advocates for democracy and human rights in Latin America.
Mark L. Schneider is a Senior Adviser at the Center for Strategic and International Studies (CSIS) in the Americas program and Human Rights Initiative, as well as at the Pan American Development Foundation. He also is an adjunct professor at American University. His public service career spans government, international organizations, civil society, and academia.
Schneider served as Director of the Peace Corps from 1999-2001 and as the Assistant Administrator for Latin America and the Caribbean of the U.S. Agency for International Development from 1993-1999, during which time he oversaw for USAID the post conflict reconstruction programs in Central America and constitutional restoration in Haiti, among other responsibilities. Previously, Schneider served as the Principal Deputy Asst. Sec. of State in the Department's Office of Human Rights and Humanitarian Affairs from 1977-1979. He also served as a foreign policy advisor and speechwriter for Senator Edward M. Kennedy.
After retiring from government, Schneider served as Senior VP of the International Crisis Group from 2001 until March 2017, working on conflict prevention and responsibility to protect issues globally. Schneider was a Peace Corps Volunteer in El Salvador, has lectured in various universities, published numerous articles, appeared on major networks, testified frequently before Congress, and served on the American University Board of Trustees for 10 years. He has a BA from the University of California, Berkeley, and an MA from San Jose University.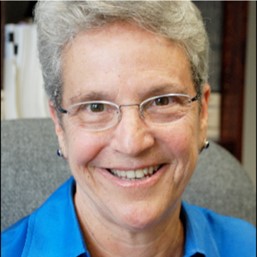 Judy Feder, Do You Have to Worry About Medicare?
April 14
1:30-2:30 PM
In-person at OLLI
Amidst jeers of "you lie" at the State of the Union Address, the health and income security programs for older Americans have again become a contentious political issue. Health policy expert Judy Feder will talk to us about the political and policy issues facing Medicare.
Judy Feder is a professor of public policy and, from 1999 to 2008, served as dean of what is now the McCourt School of Public Policy at Georgetown University. A nationally recognized leader in health policy, Judy has made her mark on the nation's health insurance system, through both scholarship and public service. Judy's health policy research began at the Brookings Institution, continued at the Urban Institute, and, since 1984, has flourished at Georgetown University. In the late 1980s, Judy moved from policy research to policy leadership, actively promoting effective health reform as staff director of the congressional Pepper Commission (chaired by Sen. John D. Rockefeller IV) in 1989-90; principal deputy assistant secretary for planning and evaluation at the Department of Health and Human Services in former President Bill Clinton's first term; a senior fellow at the Center for American Progress (2008-2011) and, today, as an Institute Fellow at the Urban Institute. the National Academy of Social Insurance; and a member of the Center for American Progress Action Fund Board and of the Hamilton Project's Advisory Council. In 2006 and 2008, Judy was the Democratic nominee for Congress in Virginia's 10th congressional district. Judy is a political scientist, with a BA from Brandeis University, and an MA and PhD from Harvard University.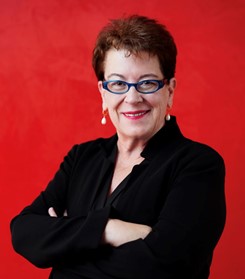 Molly Smith, Life in the Eye of the Hurricane: Reflections on 25 years at the Mighty Arena Stage
April 28
1:30-2:30 PM
In-person at OLLI
On the eve of her retirement from the Arena Stage, the legendary Molly Smith will talk to us about the joys, challenges, and artistic accomplishments over her twenty-five year tenure as Artistic Director of Washington's leading theater.
Molly Smith has been Artistic Director of Arena Stage since 1998 and a leader in new play development for over 30 years. Her more than 30 directing credits at Arena Stage include large-scale musicals, new plays, and classics; most recently My Body No Choice, Catch Me If You Can, Celia and Fidel, and Newsies. Her directorial work has also been seen around the country and Canada, including on Broadway (2014, The Velocity of Autumn) and off-Broadway (2018, The Originalist), and Perseverance Theater in Juneau, Alaska, which she founded and ran from 1979-1998. She is a great champion of new work. She led the re-invention of Arena Stage through the creation of the Mead Center for American Theater and positioning Arena Stage as a national center for American artists. Arena's Power Plays Cycle will commission 25 writers over 10 years on stories of American politics and power from 1776 to the present decade. During the COVID-19 pandemic, she developed the concept for two online films, May 22, 2020, and The 51st State, overseeing the production direction as well as directing pieces within the films. She also spearheaded a variety of other new online content, including a weekly talk show, Molly's Salon, during the live performance hiatus.
OLLI does not endorse any of the viewpoints expressed by the speakers in its series.
We thank the Lecture Committee and all those who suggested and contacted speakers:
John Aldock, Ellen Babby, Joe Belden, Helen Blank, Ed Cohen, Lesley Diaz (Staff Liaison), Judy Havemann, Jeanne Kent, Lynn Lewis, Mark Nadel (Chair), Irv Nathan, Diane Renfroe, and Delbert Spurlock