January 2022 Lectures
LOCATION
January lectures will be held online via Zoom Webinar on Tuesdays and Thursdays from 10:30-11:30 AM, with the exception of the first lecture, which is 1:30-2:30 PM. We will send the Zoom link the morning of each lecture to those subscribed to the newsletter.
RESERVATIONS NOT REQUIRED
Reservations are not required to receive the Zoom link and attend lectures in January. We will send the Zoom link the morning of each lecture. Each Friday newsletter will also have information about the following week's lectures.
ZOOM WEBINAR
We will be using Zoom Webinar for the January lecture series. Webinars provide for a more seamless experience for both speakers and participants when there is a large number in attendance. Zoom Webinars have the following format:
Attendees will see a notice that the Webinar has not yet started when clicking the link if it is before the start time. Once the Webinar is started, you will see the speaker.
You will only see the lecturer and person introducing him/her on the screen. You will not see yourself or other attendees.
Attendees microphones will be kept muted.
Questions will be taken at the end of the lecture for the speaker and managed through the Chat function.
Chat Function
You can find the chat function at the bottom of your Zoom screen in the middle. Above the word "Chat" is an icon of a quote bubble. If you'd like to ask a question during the lecture, click on "Chat." A white dialogue box will appear to the right. Select the option to send your question to both "Panelists and Attendees," type a question, and hit "Enter."
LECTURES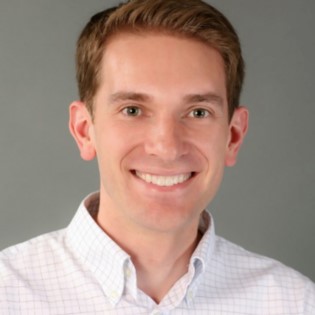 Thursday, January 13
1:30 PM (All other lectures are at 10:30 AM.)
Jonathan Ladd, How the News and Social Media Shaped Recent Presidential Campaigns
Jonathan Ladd is an associate professor in the McCourt School of Public Policy and the Department of Government at Georgetown and a nonresident senior fellow at the Brookings Institution. He mainly studies and writes about public opinion, partisan polarization, and the news media. His book, Why Americans Hate the Media and How it Matters, won the Goldsmith Book Prize from Harvard University's Shorenstein Center on the Press, Politics, and Public Policy as well as the McGannon Award for Social and Ethical Relevance in Communications Policy Research. His articles have also appeared in political science journals such as the American Journal of Political Science Quarterly Journal of Political Science, Public Opinion Quarterly, Political Behavior and Political Psychology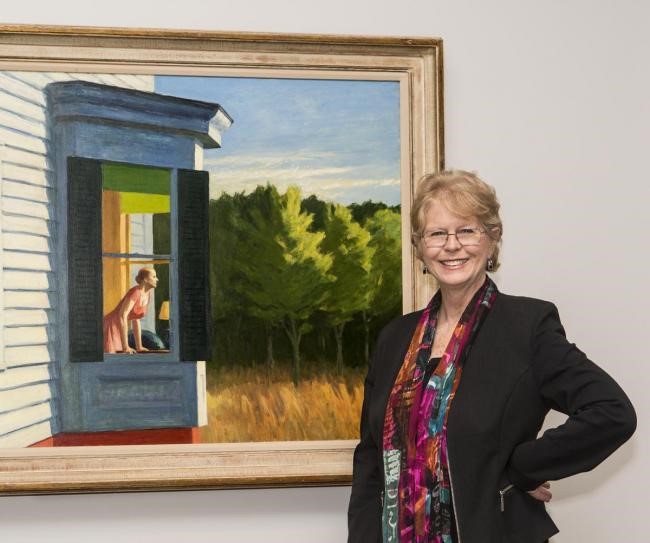 Tuesday, January 18
10:30 AM
Virginia Mecklenburg, Edward Hopper and the Power of Place
Virginia M. Mecklenburg is a senior curator at the Smithsonian American Art Museum. She has organized more than 30 exhibitions that have traveled to over 100 venues in the United States and abroad. She lectures widely and has written on Amalia Mesa Bains, Romare Bearden, George Bellows, Carmen Lomas Garza, Edward Hopper, Robert Indiana, William H. Johnson, Jacob Lawrence, Agueda Martinez, Jesús Moroles, Georgia O'Keeffe, Faith Ringgold, Norman Rockwell, John Sloan, Consuelo Jimenez Underwood, and other 20th- and 21st-century artists for exhibition publications such as American Art, American Art Review, and The Magazine Antiques. She is currently engaged in organizing "Subversive, Skilled, Sublime: Fiber Art by Women and William H. Johnson: The Fighters for Freedom."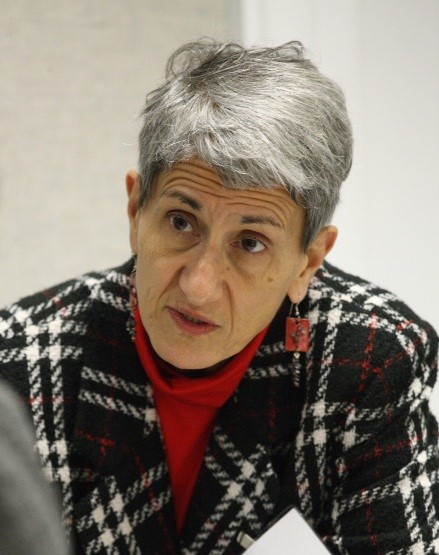 Thursday, January 20
10:30 AM
Shari Lawrence Pfleeger, Who Wants to Know? Protecting Your Online Privacy in the 21st Century

Shari Lawrence Pfleeger is well-known for her work in software engineering and cyber security. Most recently, she was Research Director for Dartmouth College's Institute for Information Infrastructure Protection, a consortium of leading universities, national laboratories, and nonprofit institutions dedicated to strengthening the US cyber infrastructure. She joined the I3P after serving for nine years as a senior researcher at the RAND Corporation, where her work focused on software quality and cyber security. Previously, as president of Systems/Software, Inc., she led a consultancy specializing in software engineering and technology. She has also held several research and teaching positions at universities in the United States and United Kingdom, including City University of London, Durham University, the University of Maryland, and Howard University. Named repeatedly by the Journal of Systems and Software as one of the world's top software engineering researchers, Dr. Pfleeger is the author of more than one hundred articles and dozens of books. She earned a PhD in information technology and engineering from George Mason University, and a Doctor of Humane Letters from Binghamton University. Pfleeger is also an award-winning poet, and she sits on the board of Alice James Books, a collaborative press giving voice to poets who inspire change.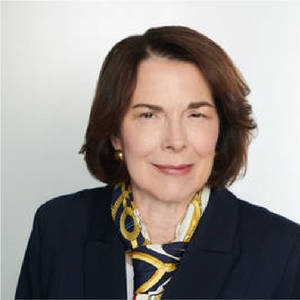 Tuesday, January 25
10:30 AM
Patricia Cole, Child Development—The Importance of the First Three Years
Patricia Cole leads ZERO TO THREE's work in federal policy formulation and legislative strategies in a range of areas affecting infants and toddlers, including early care and learning, home visiting, child welfare, infant-early childhood mental health, and health care. Ms. Cole has over thirty years of experience in policy at the federal and state levels. Prior to her current position, she was a consultant on children and family policy, working with ZERO TO THREE and the National After School Association. From 1989 to 1994, she served as staff to Senator Christopher J. Dodd (D-CT), Chairman of the Senate Subcommittee on Children and Families. Among her responsibilities was oversight of key programs and was instrumental in legislation that included two reauthorizations of Head Start and the creation of Early Head Start; reauthorizations of the Human Services Act (which included the Low-Income Home Energy Assistance and Community Services Block Grants); the Child Care and Development Block Grant; the Family and Medical Leave Act; and the Child Abuse Prevention and Treatment Act (CAPTA).
OLLI does not endorse any of the viewpoints expressed by the speakers in its series.
We thank the Lecture Committee and all those who suggested and contacted speakers:
Helen Blank, Martha Cutts, Lesley Diaz (Staff Liaison), Chuck Edson, Judy Havemann,
Jeanne Kent, Lynn Lewis, Mark Nadel (Chair),
Stan Newman, Diane Renfroe, Joan Simmons, and
Delbert Spurlock