January 2023 Lectures
LOCATION
January lectures will be held online via Zoom Webinar, with the exception of the January 10 lecture, which will be hybrid (both online and in-person). Those who wish to attend that lecture in-person should register via the link below and go to the Spring Valley Building, 4801 Massachusetts Ave. NW, in Room A on the first floor. Lectures are on Tuesdays and Thursdays at 10:30-11:30 AM, with the exception of the January 12 lecture, which is at 2:00-3:00 PM.
RESERVATIONS
Reservations are only required to attend the January 10 hybrid lecture in-person. See the lecture below for the registration link. If you plan to attend online, no reservation is required. Lectures are free and open to the public, but you must have an OLLI account to register for this lecture. If you do not have one, you can create an account when going to register. Each registrant may reserve one seat. Your name must be on the list of registrants to enter the lecture in-person and you must be in your seat five minutes before the lecture starts to guarantee your seat.
Reservations are not required for any online lectures (including attending the January 10 hybrid lecture online). We will send the Zoom link the morning of each lecture to those subscribed to the newsletter.
LECTURES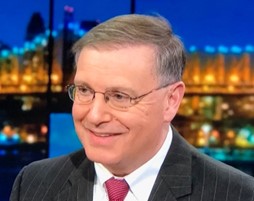 Thinking about Law, Prosecutors and Politics
Chuck Rosenberg
Tuesday, January 10
10:30 AM
Hybrid (both online and in-person; registration required to attend in-person)
Register to attend in-person
Chuck Rosenberg held numerous senior positions in the United States Department of Justice, including as the United States Attorney—the chief law enforcement officer—in both the Eastern District of Virginia and the Southern District of Texas.
He served as the senior counselor for national security to one Director of the FBI, and as the Chief of Staff to another. He also served as counselor to the Attorney General of the United States, and as the Chief of Staff to the Deputy Attorney General of the United States. In his most recent position in the Justice Department, Chuck was the Administrator of the Drug Enforcement Administration. He was appointed to senior law enforcement positions under both President George W. Bush and President Barack Obama.
Chuck currently works as a legal analyst for MSNBC and NBC, where he frequently comments on the most important and complex national security, law enforcement, and legal issues. Chuck also serves as a senior counsel for a Washington, DC law firm, and as an adjunct professor at Georgetown University, where he teaches National Security Law and Policy at the School of Foreign Service.
Chuck also hosts the acclaimed podcast, The Oath, with more than ten million downloads, and counting. He is also the author of numerous articles for the Washington Post, USA Today, Time, and NBC, among other outlets.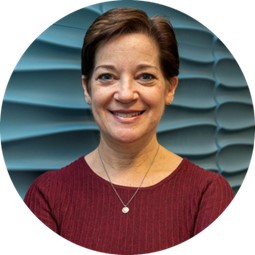 Facing Unpleasant Truths in History, and How to Teach Them
Abby Weiss
Thursday, January 12
2:00 PM
Online
Abby Weiss is the Smith Family Senior Vice President and Chief Officer of Program &
Thought Leadership at Facing History & Ourselves. Abby arrived at Facing History in
2020 and oversees all aspects of the organization's program, including delivery, content
development, evaluation, and thought leadership. As part of Facing History's Executive
Team, she is responsible for developing and leading all organizational strategic and
operational programmatic initiatives.
Abby's career in education has been driven by her passion for supporting the learning
and development of all students—particularly those who have been least well served by
our education system—from early education through post-secondary. Prior to joining
Facing History, Abby served as the Chief Program Officer at Jumpstart, a national early
education organization. Earlier, she led Massachusetts Governor Deval Patrick's Child
and Youth Readiness Cabinet, bringing together state agency and school district
leadership to design and implement interventions focused on improving outcomes for
children and their families in under-served communities.
More information about Facing History: https://www.facinghistory.org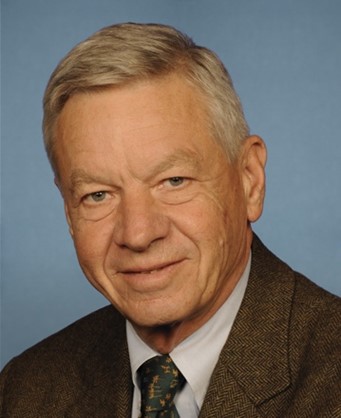 Changes in Congressional Life and Politics
Thomas Petri
Tuesday, January 17
10:30 AM
Online
US Representative Tom Petri represented Wisconsin's 6th Congressional District for 18 terms until his retirement in 2015. He was a senior member of both the Transportation and Infrastructure Committee and the Committee on Education and the Workforce.
Known for his innovative and creative solutions to government problems, Rep. Petri pursued legislative initiatives in several areas, including student loan reform, the federal highway program, cost-sharing for federal water projects, tax and welfare reform, and health care reform. ln addition to his legislative work, Rep. Petri served at various times in his career as the Chairman of the US House of Representatives-British Parliament exchange, the House French Caucus, and the House German Caucus, and was an active participant in US House-Japanese Diet discussions. ln appreciation of his efforts, in Nov. 2014, Japanese Emperor Akihito conferred on Rep. Petri honorary membership in the Order of the Rising Sun, Gold and Silver level, and in early 2015, Queen Elizabeth ll made Petri and honorary Officer of the British Empire.
Petri is from Marinette, Wisconsin, and received undergraduate and law degrees from Harvard University. He was clerk to United States Judge James Doyle of the Western District of Wisconsin, 1965. Petri served in Somalia as a Peace Corps volunteer from 1966-1967, and then in the White House focusing on anti-drug efforts A lawyer in private practice in Wisconsin, Petri also served in the Wisconsin State Senate from 1973-1979.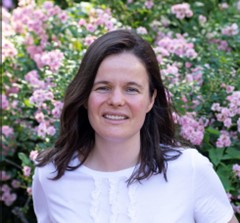 The Aral Sea: Environment, Society, and State Power in Central Asia
Sarah Cameron
Thursday, January 19
10:30 AM
Online
Sarah Cameron is an associate professor of history at the University of Maryland, College Park. At present, she is at work on a book-length project, from which this talk draws, examining the transformation of Central Asia's Aral Sea and its environs over the course of the 20th century. In 2022, Dr. Cameron was named an Andrew Carnegie Fellow, and funds from the Carnegie Foundation will support her research on the Aral Sea. Additionally, she is the author of The Hungry Steppe: Famine, Violence, and the Making of Soviet Kazakhstan (Cornell University Press, 2018), which examines one of the most heinous crimes of the Stalinist regime, the Kazakh famine of the 1930s. The book won numerous awards in the United States. It also provoked intense discussion in Kazakhstan where the famine remains a largely forbidden topic, in part due to Kazakhstan's close relationship with Russia. Dr. Cameron received her PhD in history from Yale University.
OLLI does not endorse any of the viewpoints expressed by the speakers in its series.
We thank the Lecture Committee and all those who suggested and contacted speakers:
John Aldock, Ellen Babby, Joe Belden, Helen Blank, Ed Cohen, Lesley Diaz (Staff Liaison), Judy Havemann, Jeanne Kent, Lynn Lewis, Mark Nadel (Chair), Irv Nathan, Diane Renfroe, and Delbert Spurlock