May 2022 Lectures
LOCATION
May lectures will be held online via Zoom Webinar on Tuesdays and Thursdays from 10:30-11:30 AM. We will send the Zoom link the morning of each lecture to those subscribed to the newsletter.
RESERVATIONS NOT REQUIRED FOR ONLINE LECTURES
Reservations are not required to receive the Zoom link and attend lectures in May. We will send the Zoom link the morning of each lecture. Each Friday newsletter will also have information about the following week's lectures.
ZOOM WEBINAR
We use Zoom Webinar for all lectures that are online. Webinars provide for a more seamless experience for both speakers and participants when there is a large number of people in attendance. Zoom Webinars have the following format:
Attendees will see a notice that the Webinar has not yet started when clicking the link if it is before the start time. Once the Webinar is started, you will see the speaker.


You will only see the lecturer and person introducing him/her on the screen. You will not see yourself or other attendees.


Attendees microphones will be kept muted.


Questions will be taken at the end of the lecture for the speaker and managed through the Chat function.
Chat Function
You can find the chat function at the bottom of your Zoom screen in the middle. Above the word "Chat" is an icon of a quote bubble. If you'd like to ask a question during the lecture, click on "Chat." A white dialogue box will appear to the right. Select the option to send your question to both "Panelists and Attendees," type a question, then hit "Enter."
LECTURES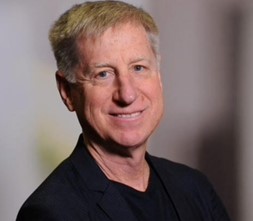 Eugene Procknow, George Washington and His Feuding Generals
Tuesday, May 17
10:30 AM
A former management consultant with a global consulting firm, Gene established a second career as a writer and an historian of the American Revolution and the Continental Army Generals. In January 2022, Gene published his first book based upon the only surviving journal written by a child of a British soldier during the American Revolution, William Hunter Finding Free Speech: A British Soldier's Son who Became an Early American. Since 2013, Gene authored 20 scholarly articles for the prestigious, peer-reviewed Journal of the American Revolution. Gene hosts and curates a web site aiding casual and professional researchers locate diaries and memoirs and other Revolutionary War sources at www.researchingtheamericanrevolution.com.
Joele Michaud, Art Tells Us About the Black Experience in America
Thursday, May 19
10:30 AM
Joele Michaud serves as a gallery docent and video presenter to remote classrooms and audiences for the Smithsonian American Art Museum, the Renwick Gallery, and the National Museum of African American History and Culture. Her special interests lie with African American art and history, as well as with other African-influenced cultures. Michaud's focus is on the diverse nature of America's story. She believes that art is a reflection of our society and a crucial tool for communication. A knowledgeable and engaging presenter for audiences of all ages and backgrounds, she is a retired art educator and amateur artist.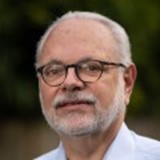 David Wessel, How is the Federal Reserve Handling Inflation?
Tuesday, May 24
10:30 AM
David Wessel is a senior fellow in Economic Studies at Brookings and director of the Hutchins Center on Fiscal and Monetary Policy, the mission of which is to improve the quality of fiscal and monetary policies and public understanding of them. He joined Brookings in December 2013 after 30 years on the staff of The Wall Street Journal where, most recently, he was economics editor and wrote the weekly "Capital" column. He is a contributing correspondent to The Wall Street Journal, appears frequently on NPR's Morning Edition and tweets often at @davidmwessel.
Wessel is the author of two New York Times best-sellers: In Fed We Trust: Ben Bernanke's War on the Great Panic (2009) and Red Ink: Inside the High Stakes Politics of the Federal Budget (2012). His most recent book is Only the Rich Can Play: How Washington Works in the New Gilded Age (2021), the story of Opportunity Zones. He has shared two Pulitzer Prizes, one in 1984 for a Boston Globe series on the persistence of racism in Boston and the other in 2003 for Wall Street Journal stories on corporate scandals.

Steven Honigberg, How a Symphony Happens
Thursday, May 26
3:00 PM
Steven Honigberg is a graduate of the Juilliard School of Music where he studied with Leonard Rose and Channing Robbins. Hired under the leadership of Mstislav Rostropovich, he is currently a member of the National Symphony Orchestra.
Honigberg has given recent recitals in Washington, DC at the Dumbarton Concert Series, at the Phillips Collection, at the National Gallery of Art, and recitals in New York and throughout the United States. In Chicago (his hometown) he has appeared on the radio station WFMT, at the Ravinia Festival, and as soloist with the Chicago Symphony Orchestra, Ars Viva Orchestra, Lake Forest Symphony, and New Philharmonic Orchestra, among others. In October 2014, Honigberg performed Andrzej Panufnik's Cello Concerto with conductor Marek Mos in Warsaw, Poland. He has appeared most recently in Washington, in 2015, as soloist with the National Symphony Orchestra in two performances at the Kennedy Center of Krzysztof Penderecki's Triple Cello Concerto with the NSO's Music Director Christoph Eschenbach.
Honigberg was the Director of the Chamber Music series at the US Holocaust Memorial Museum in Washington, DC for eight years (40 concerts) where he premiered a number of new works by such composers as Lukas Foss, Benjamin Lees, Robert Starer and David Diamond. He has recorded extensively with the Potomac String Quartet, including the nine string quartets composed by American Quincy Porter and the eleven quartets of David Diamond which John von Rein, music critic for the Chicago Tribune, chosen as one of his top 20 CDs for 2003.
OLLI does not endorse any of the viewpoints expressed by the speakers in its series.
We thank the Lecture Committee and all those who suggested and contacted speakers: Helen Blank, Ed Cohen, Martha Cutts, Lesley Diaz (Staff Liaison), Chuck Edson, Judy Havemann, Jeanne Kent, Lynn Lewis, Mark Nadel (Chair), Stan Newman, Diane Renfroe, Joan Simmons, and Delbert Spurlock.